Most recently, Patricia spearheaded the visual branding for the luxury epicurean brand,
Food & Wine, overseeing the visual design of the website, magazine, tablet and books. Collaborating with editors, both print and online, and with designers, developers and project managers, Patricia directed the recent redesigns of both the website and the magazine as
well as launched F&W's premier tablet edition. Under Patricia's direction, a consistent
visual language of modern, strong, typography and bold use of imagery emerged and lived comfortably in the digital and print arenas as well as in the marketing worlds.
Previous to her role as Design Director, Patricia was the Art Director of the print magazine
where she oversaw the day-to-day execution of layouts and art directed food and still life shoots.
Over the years Patricia has also designed cookbooks, craft books, digital premiums, e-books
and identities for various media clients such as American Express Publishing, Hearst Custom Publishing, Interweave Press, New York Magazine and Time Inc Home Entertainment.
Patricia is not only an excellent director and manager, inspiring, mentoring, and collaborating with the teams that she leads but she is also a hands-on designer, interested in the smallest
of details to help get the job done well.
Patricia earned a BFA from Rhode Island School of Design.
With ten plus years of experience within the environmental graphics sector, Cesar has designed wayfinding systems for a wide range of public and private institutions—from university campuses, hospitals, and transit stations to theme parks, museums and office buildings. He is proficient in every aspect of the wayfinding process. He is versed in analyzing space usage, pedestrian traffic needs and program requirements. He has handled the creative process from conceptual sketches, structure design, fabrication detailing to graphics, color and typography. In addition, Cesar has full knowledge of the construction process giving him the ability to produce bid and fabrication packages plus oversee the construction and installation process.
Previous to founding Nice Kern, Cesar worked for Mijksenaar Arup Wayfinding, a joint venture between Mijkskenaar, the internationally renowned wayfinding design office, and the international consulting firm Arup, where he was the lead state-side contact for projects in the U.S. and he helped develop an in-house environmental design team. Within this role he worked on projects for the Dulles International Airport and Toronto Transit Commission amongst others.
Previous to Mijksenaar Arup Wayfinding, Cesar spent nine years with Two Twelve in NYC,
as a senior designer, design director and project manager for various clients, such as Boston Children's Hospital, NYC Metropolitan Transit Authority and the Whitaker Science Center.
Before joining Two Twelve, Cesar practiced Architecture at UDA in Pittsburgh, PA.
Over the years, Cesar has also taught himself web design and is proficient in html and Flash.
He has completed sites for private clients, including Coburn Architects and Stephen Schaub Photography.
Cesar has proven time and again his comfort in taking projects from conception to final product, understanding how to meet a client's needs efficiently and how to deliver successful results.
He earned a Bachelor of Architecture from Carnegie Mellon University.

FUN FACTS: FAVORITE 'LIGHT': WINTER AFTERNOON SUNLIGHT. FAVORITE WAY TO
START A DAY: AN EARLY MORNING RUN. FAVORITE COLOR PALETTE: WHITE ON WHITE.
MUST HAVE: BIRTHDAY CAKE ON BIRTHDAYS. ON MY NIGHT STAND: ALL THE LIGHT WE
CANNOT SEE BY ANTHONY DOERR, THE LION, THE WITCH, THE WARDROBE BY C.S. LEWIS
AND MR. WILKINSON'S VEGETABLES BY MATT WILKINSON. CRAFTER I'M OBSESSED
WITH: LITTLEDANDELION.COM; SPORT I WISH I HAD ENOUGH GUTS TO DO: SPEED SKATING; COOKBOOKS USING ALMOST DAILY: THE JUICE GENERATION BY ERIC HELMS AND FOOD
& WINE'S CHEFS' EASY WEEKNIGHT DINNERS; DISH CAN'T STOP TALKING ABOUT: FRIED CHICKEN FROM YARDBIRD IN MIAMI. CITY I'D LIKE TO RETURN TO, TO LIVE: AMSTERDAM.
WHY: CYCLING EVERYWHERE IS A GREAT WAY TO LIVE.
FUN FACTS: MOST MEMORABLE ROAD TRIP: PURCHASED AND THEN DROVE A 1973 BMW 2002 FROM SAN FRANCISCO TO NYC IN 5 DAYS. MOST MEMORABLE HALLOWEEN COSTUME: DAY
OF THE DEAD STORM TROOPER. FAVORITE MEAL TO COOK: BREAKFAST. LATEST (ONGOING)
DIY PROJECTS: BUILDING A PATIO & TURNING THE BACK PORCH INTO A MUD-ROOM. AHA MOMENT: TRADED IN A 2002 MINI COOPER TO BUY A MORE SENSIBLE CAR FOR THE FAMILY.
WHAT I'M LISTENING TO NOW: BASEBALL ON THE RADIO AND STUFF YOU SHOULD KNOW PODCAST. MOST MEMORABLE MEAL: EL BULLI, COSTA BRAVA, SPAIN; CITY TRAVELED TO
AND MUST RETURN TO SOMEDAY: TOKYO. CITY WOULD LIKE TO RETIRE TO: BARCELONA.
FAVORITE ACCESSORIES: A RED UMBRELLA AND BASEBALL CAP.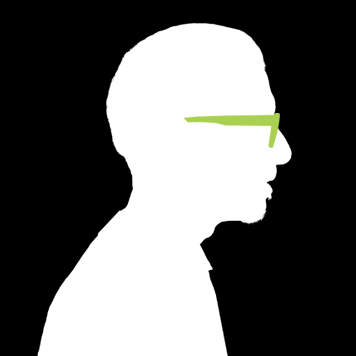 Airports
JFK International Airport
Metropolitan Washington Airport Authority
San Juan International Airport
T.F. Green Airport
Architecture Firms
Beyer Blinder Belle
Building Conservation Associates
Cooper, Robertson & Partners
Evolve Environment Architecture
Hardy Holzman Pfeiffer Architects
HOK Architects
SOM Architects
William Nicholas Bodouva + Associates
Cultural
Chicago Park District
Museum of Modern Art
Design Firms
Stefan Sagmeister
MGMT Design
Developers
Boston Properties
The Durst organization
The Nicotra Group
Vornado Realty Trust
Education
New York Institute of Technology
Sam Fox School,
Washington University
Towson University
Healthcare
Boston Children's Hospital
Center for Family Wellness
Massachusetts General Hospital
The Queen's Medical Center
Media
American Express Publishing
Food & Wine Magazine
Hearst Custom Publishing
Interweave Press
New York Magazine
Time Inc Home Entertainment
Municipal
Brooklyn MetroTech BID
Oakland BID
Transit
Bay Area Rapid Transit
Bridgeport Transit Authority
Sound Transit
Toronto Transit Commission
Site Photography by
Chad Hunt Photography, check out his stellar work at:
chadhuntphotography.com
Thank you to Thomas Kelleher, Mike Moose and Darrell Taunt for their Photoshop expertise.